Air Quality Tips and Resources During a Wildfire
The Indoor Environment Group has put together a number of tips and resources
to assist with dealing with bad air quality, during a wildfire or other event.
Find out more: indoor.lbl.gov/air-quality-guidelines
We use a multidisciplinary approach to study the indoor environment effects on occupant outcome and building energy use. Researchers in our Group have backgrounds in engineering, sciences, economics, statistics and public health. We aim to improve the understanding of pollutants that impact the built environment, and energy-efficient strategies to better indoor air quality.
Indoor Air Quality Scientific Findings Resource Bank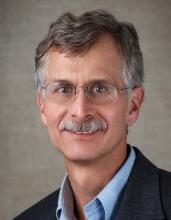 Scientific Knowledge and Actionable Recommendations on IAQ
William Fisk maintains a website on the effects of indoor air quality on people's health and work performance. This leading resource has up-to-date analysis and latest findings on a number of hot-button topics, including building ventilation, dampness and mold, volatile organic compounds, human performance, air cleaning, air quality in schools and more.